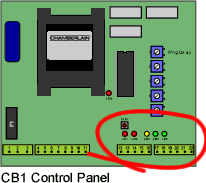 To Open Both Gates:
This diagram shows you how to open your gates using the KC1 Keypad.
Connect the Keypad to the keypads control box on pins 17 and 18.
Connect CB1 to KC1 Control Box as shown in diagram.
Cable: 4-Core cable.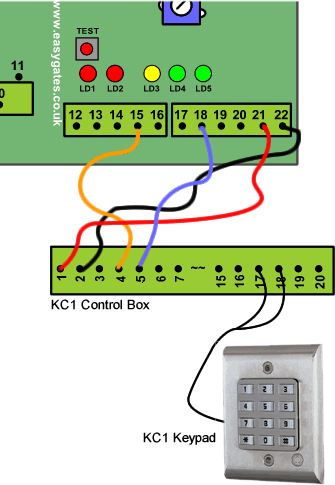 Warning:
Do not link 0v to C on the keypad.
Do not connect any power to terminals 15 and 18 on the CB1 control panel.
Disclaimer:
Please note this is just a guide and may vary according to your setup. Please read all instructions from the manufacturers before refering to our guides. Easygates Ltd will not held responsible for any damage due to equipment caused due to poor wiring.